Build a Hurricane Resistant House
The United States offers some of the most beautiful coastline in the world, though the destructive force of hurricanes threatens residential and commercial buildings as well as the safety of the people who live and work in coastal areas. Cat Five Houses makes it possible to protect your home from hurricane damage through innovations in the engineering of building materials that are able to withstand the strongest hurricanes Mother Nature has to offer.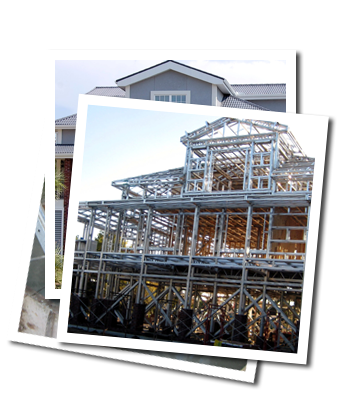 Built For Strength and Style
Most "hurricane resistant" houses are predesigned and leave no room for customization. Cat Five Houses are built in keeping with the customer's personal home design tastes. The RDS patented aluminum frame system is designed and engineered to endure winds over 157MPH and can be customized to any architectural style.

Cat Five's innovative aluminum frame combines strength with versatility. We work directly with architects, builders and the home owner to construct custom hurricane-resistant frames to replace traditional wood frames. Provide yourself with the peace of mind of knowing that both your investment and your family will be protected in a coastal home built to withstand even the most aggressive hurricane season.

Contact Cat Five Houses to ensure your dream home is a generational investment.