Customizable Tornado Safe Room
With erratic movement paths and winds exceeding 300 MPH, tornadoes can be the most unpredictable and devastating weather events on earth. If you live in the vast Midwest area of the United States referred to as "Tornado Alley" then you are living with the reality that this type of devastating natural phenomenon may threaten your home and family with little warning.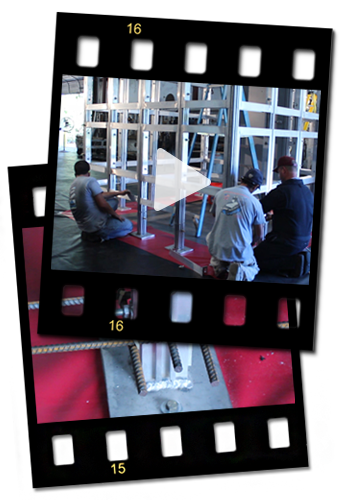 In-Home Shelter From the Storm
The RDS Patented Aluminum Frame delivers superior stability to your home while giving you the ability to construct a customizable and impenetrable tornado shelter inside your home. Exterior shelters expose you and your loved ones to high winds, torrential rain, and flying debris as you have to travel outside to reach safety, while in-home underground shelters are susceptible to flooding and can leave you trapped by wreckage. The RDS Tornado Shelter/Safe Room in-home shelter gives you the safety of indoor access, while providing exceptional protection from the most violent of tornadoes.

Designed and engineered to endure 250 MPH sustained winds with a safety factor of 1.7, an RDS tornado shelter/safe room is inseparable from its custom foundation and impervious to rocketing debris. Unlike most shelters, your safe room does not need to be an emergency only room. Once finished you can make your customized indoor shelter into a fully functional room by putting up drywall, wiring the walls, and adding shelving or other built ins. Protect yourself, your loved ones, and your valuables and let Cat Five create you the safest, most versatile in-home tornado shelter available.