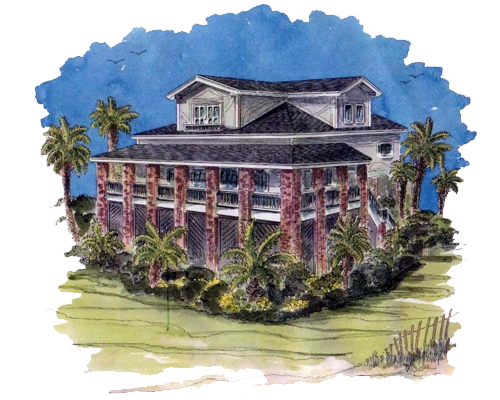 Hurricane Resistant Design: Colonial Executive House
Although our patented aluminum frame system can be customized for any home design, Cat Five Houses has worked with design partners to develop our first house plans for a beautiful coastal style home that can be constructed for wind resistance up to 157 mph and seismic resistance of 8 on the Richter scale.
In the Colonial Executive House you will enjoy 4200 sq ft of living space with a wraparound porch that allows you the pleasure of outside dining and entertaining. Now you can enjoy the benefits of living on the coastline without the stresses of fearing the investment in your home will be destroyed by Mother Nature.
Hurricane Resistant Custom Home Design
The potential to build your coastal dream home with the ability to make it a generational investment is possible using Cat Five's innovation in engineering. Cat Five will be happy to work with your architect or builder to provide the same level of protection to your custom home design criteria that we have developed for the Colonial Executive House. The inherent properties of our aluminum system have enabled us to develop this exceptionally strong and resilient building process. It can work with most any design because the very substantial structural framework is totally invisible once the external facings have been applied.